Artificial Stone Veneer for Commercial Applications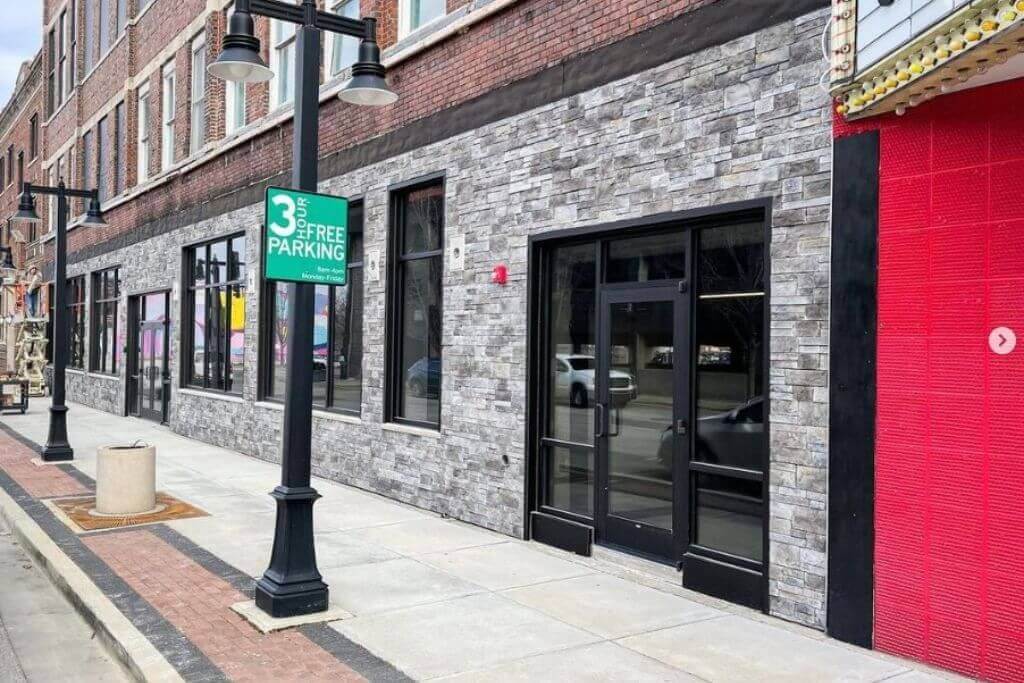 Are you looking to give your commercial space an eye-catching makeover? Artificial stone veneer is a great way to do just that!
In the business world, there's a number of ways to make yourself stand out – one of those is through an attractive physical location! Whether you're looking to differentiate yourself from the crowd, or its simply time to update your decade-old place of business, the secret to a successful renovation is the right design at the right price point.
In today's blog, we're excited to introduce artificial stone veneer and all the magnificent ways it can elevate commercial properties across every industry! Discover fake rock wall panel's benefits, design ideas, and where to buy – brought to you by Affinity Stone.
Why Choose Fake Rock Wall Panels for Commercial Properties?
The benefits of using artificial stone veneer in your church, restaurant, retail store, office building, or hotel (just to name a few) is numerous!
Not only do they add a touch of elegance and sophistication, but they also provide durability and easy maintenance. Unlike natural stone, fake rock wall panels are lightweight and easy to install, making them a practical choice for commercial properties.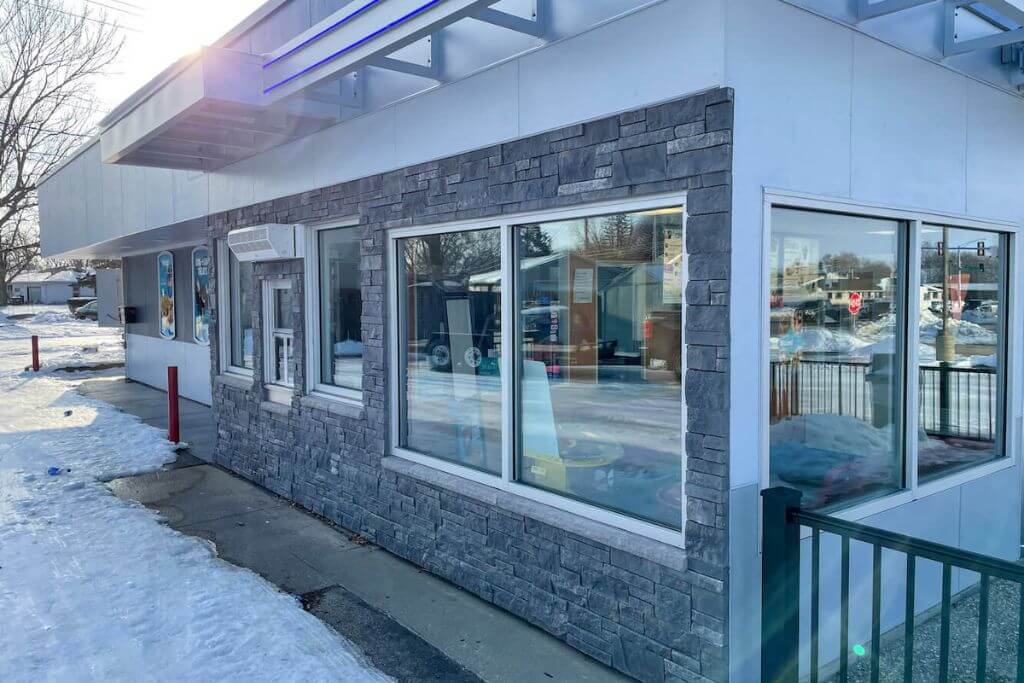 Affinity Stone stands out in the market due to several unique advantages:
Low Maintenance: Our artificial stone veneer requires minimal upkeep, ensuring that your commercial space always looks its best without the hassle.
Modern Style: Achieve a modern and luxurious aesthetic with our stone panels, suitable for both contemporary and traditional designs.
Easy Installation: Whether you choose to install the panels yourself or hire a contractor, the installation process is straightforward, saving you time and money.
50-Year Warranty: We stand behind the quality of our products, offering a 50-year warranty to give you peace of mind.
Versatile Colors: Our stone veneer panels come in a wide range of colors, allowing you to match them seamlessly with any design scheme.
For more detailed information about what makes ours the best stone veneer panels on the market, or what stone veneer costs, check out our website!
Artificial Stone Siding, Accent Walls & More
These versatile fake rock panels offer a gateway to unlimited creativity, enabling you to transform your commercial space into a masterpiece of both form and function. While imagination sets the only boundaries, here are a few of the most popular and inspiring ways to showcase artificial stone panels in your designs:
Interior Accent Walls: Create focal points and add depth to your commercial space with artificial stone accent walls. Whether in a lobby, waiting area, bathroom, or conference room, these walls will grab attention and leave a lasting impression on your clients and visitors.
Bar Front: For a unique and upscale aesthetic, apply artificial stone panels to your bar front or restaurant's welcome desk! When used as an accent in a dining area, fake rock wall panels can skew modern, rustic, or traditional.
Exterior Siding or Wainscoting: Give your commercial building a stunning facelift by using artificial stone veneers as exterior siding. Not only will it enhance the aesthetic appeal of your property, but it will also provide durability and protection against the elements.
Column Wraps: Turn ordinary columns into works of art with artificial stone veneer column wraps. Affinity Stone offers the best way to achieve decorative stone columns!
Reception Desks: Impress clients and create a memorable first impression by incorporating artificial stone veneers on your reception desk!
With so many possibilities, there's no limit to the endless opportunities for enhancing the beauty and functionality of your commercial space with artificial stone siding panels! Transform your business with artificial stone veneer and watch as it becomes a visual masterpiece.
See even more inspiration for commercial artificial stone siding projects here!
Find Artificial Stone Panels for Sale
Are you ready to bring your vision to life with the beauty and durability of stone veneer?
Unleash the power of Affinity Stone in your next commercial project by finding a distributor near you. Simply enter your zip code on our website, and explore the convenience of sourcing our exquisite stone veneers locally. For those who prefer an in-store experience, you can also find our products in select retail stores.
Explore the possibilities, envision your next project, and turn your ideas into reality with Affinity Stone. Check out our rich palette of colors on our website now and transform your commercial property into a true masterpiece!
Share this post: