Dry Stacked Stone Veneer: The In-Demand Style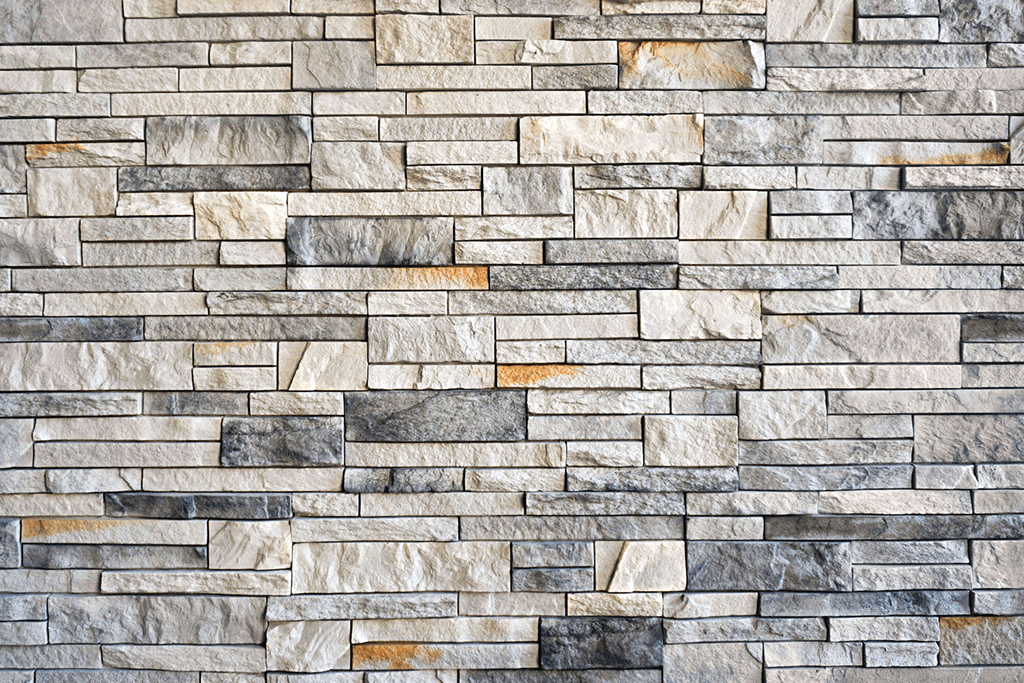 Inside or outside — stone veneer can be the style x-factor to turn drab into dramatic. While the stone style in general has never been more popular, the hottest of all the different looks right now is dry stacked stone. Discover what sets this aesthetic apart, how to utilize it, and explore Affinity's dry stacked stone veneer!
At Affinity Stone, we craft a line of cultured stone that professionals and homeowners across the country love. Our veneer is designed to be equal parts convenient to use and beautiful to behold. Since dry stacked stone veneer is our signature look, we can help you dive into this design trend and highlight what makes ours special!
What Does Dry Stack Stone Mean?
If you've been looking for home renovation inspiration, and you have an eye for the contemporary, you may have heard of the term dry stack stone. But what does dry stack stone mean — and what separates it from other types? Dry stack stone refers to the placement of stones that doesn't show mortar or grouting. Also called groutless or mortarless stone, dry stack means the stone patterns don't have the white seams of grout between pieces. Whether you place individual stones — or install panels of dry stacked stone veneer like we build — you'll create the unique mortarless look.
This dry stacked installation creates a pattern that has very clean and defined lines. Plus, without the grout, the focus stays entirely on the beautiful stone pieces. The primary reason that dry stacked stone is trendy right now is that it fits very well into contemporary spaces.
One of the best ways to understand, "What does dry stack stone mean?" is to see pictures of it. Check out our inspiration gallery to explore projects made with dry stack stone veneer!
Benefits of Affinity's Dry Stack Cultured Stone
You have an understanding of what dry stack stone means for modern designs. Now comes the matter of doing the installation — and this is one more place our dry stack cultured stone really shines.
The vast majority of stone manufacturers expressly recommend against dry stacking their stones. This is because water gets behind the individual stones and freezes, causing stones to pop off. However, many homeowners and contractors ignore this and dry stack anyway — they just need to deal with gluing a few stones back on every year. Plenty of people do this. (That's how desirable the dry stacked look is!)
However, there's a better way…
Our dry stack cultured stone panels can be a perfect solution to achieve the look you love — without the inconvenience of gluing stones back on, ever. Our dry stack cultured stone panels deliver this in-demand look without any of the disadvantages or challenges. Here's what to know about our signature line:
Guaranteed to Stay in Place — Since our panels are screwed in place rather than glued in place, there is NO risk of them popping off or coming loose.
Easy Install — Compared to traditional options, Affinity Stone takes 80% less time to install. Great news for DIYers and professionals alike!
Beautiful Colors — From rich gold hues to white and dark gray, we offer a huge variety of stone veneer colors to accommodate your space!
Natural Patterns — The pieces in our panels are arranged to look as natural and realistic as if you hand-placed individual stones.
Learn more about the advantages of our screw-on stone veneer!
Shop Our Dry Stack Stone Veneer
Feeling inspired by the contemporary aesthetic of the dry stack style? We'd love to help! If you want to make your home exterior the talk of the neighborhood or you're thinking of upgrading your interior, this may be the perfect product for your project. You can bring home our dry stack stone veneer from a store near you — enter your zip code right here to find your closest Affinity Stone dealer.
However, if we don't have a partner in your area yet, please reach out by filling out the form at the bottom of this website.
Share this post: