Discover 2024's Top Stone Veneer Manufacturer: Affinity Stone!
As an innovator in the industry for over a decade, Affinity Stone has quickly become one of the best faux stone panel creators in the USA. With applications ranging from exterior siding, pole barn wainscotting, interior accent walls, and so much more, we've had the opportunity to be the trusted stone veneer manufacturer for homeowners, contractors, and retailers across the country. Over the years, we've worked to perfect our product and have gained many stone veneer reviews along the way.
Join us on a journey to discover why Affinity Stone is the top choice for discerning homeowners, contractors, and DIY enthusiasts – or, explore our stone wall panels or stone column wrap kits now.
What Makes the Best Stone Panels?
When it comes to the best stone veneer panels, authenticity, quality, and ease of installation are key factors to consider. The best faux stone manufacturers go above and beyond in these areas to deliver an exceptional product. Here's a closer look at what sets them apart:
Gorgeously Realistic Appearance – Through meticulous attention to detail, the best faux stone panel manufacturers recreate the intricate textures, colors, and patterns found in real stone. The result is a stunning and authentic aesthetic that seamlessly blends with both indoor and outdoor settings, providing the timeless beauty of natural stone without the associated cost and maintenance.
Great Warranty – Want to know how much a stone veneer manufacturer actually believes in their product? Take a look at their warranty. A strong warranty demonstrates not only their confidence in product quality but also their commitment to customer satisfaction, providing you with peace of mind and assurance in your choice. At Affinity Stone, we back our manufactured stone panels with a 50-year warranty against manufacturer defects.
Easy to Install – The top stone veneer manufacturers prioritize ease of installation, recognizing the immense value of their customers' time. Their products are thoughtfully designed to be user-friendly, ensuring that installation is a straightforward process accessible to both seasoned craftsmen and DIY enthusiasts. By providing clear instructions and user-friendly features, these faux stone manufacturers empower their customers to achieve professional results with minimal effort, making their products a valuable addition to any project, regardless of the installer's level of expertise.
Affinity Stone stands out as one of the industry's leading manufacturers, offering some of the best faux stone panels that embody all of these qualities. Our panels not only boast a stunningly realistic appearance but are also designed for hassle-free installation. In fact, our faux stone panels can be installed within minutes, allowing some projects to be completed in just one day.
But don't just take our word for it! Check out what one of our customers, Beachy Buildings from Wichita, Kansas took to Instagram to say about installing our manufactured stone:
View this post on Instagram
What Others are Saying: Affinity's Stone Veneer Reviews
Over the years, we've had the privilege of serving a diverse range of homeowners, contractors, and DIY enthusiasts, each with their unique projects and visions. Their candid stone veneer reviews are a testament to the excellence and versatility of our products. Whether it's the seamless installation process, the remarkable realism of our stone panels, or the enduring quality, our customers have consistently shared their valuable insights.
Check out a few of the stone veneer reviews coming from our customers across the United States!
Our Stone Veneer Reviews:
"First time ever installing product like this. It was simple and easy to work with. We even used it in our master bath. And what a transformation to our home. We absolutely love it!!! Would recommend this product to anyone."⭐⭐⭐⭐⭐ – Tony ONeal
"Great product! Looks amazing, and much easier to install than the typical stone/mortar method! Definitely would recommend!" ⭐⭐⭐⭐⭐ – Jeremy Herschberger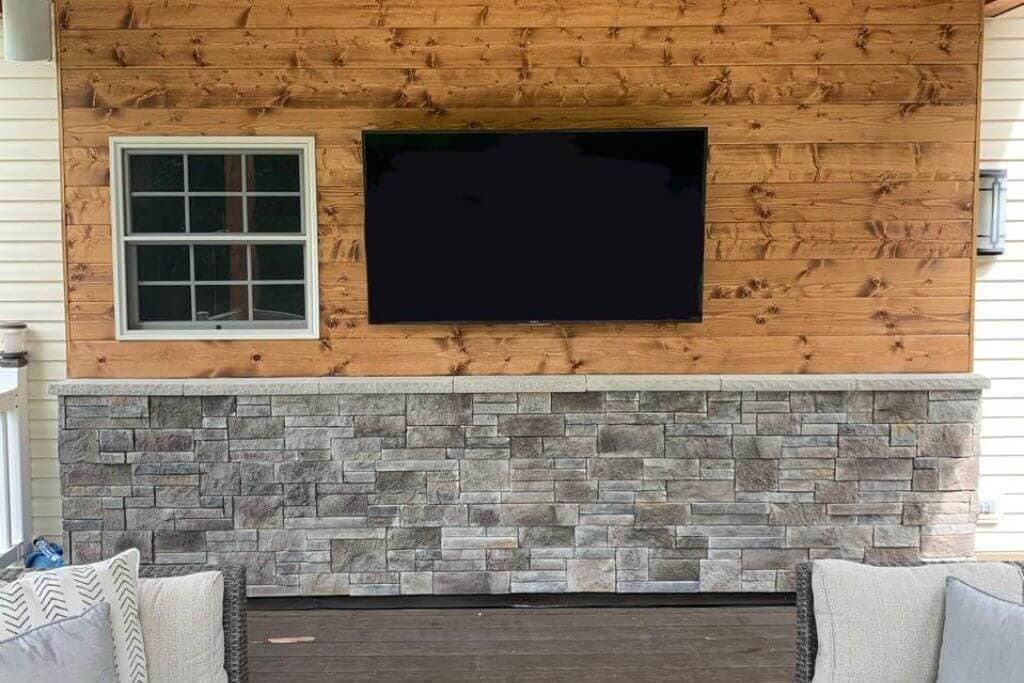 'If you're looking for quality stone veneer siding installation and options, look no further than Affinity Stone. Affinity stone siding is a great way to increase the value of your home or building. We are happy to install their stone veneer panels.' ⭐⭐⭐⭐⭐ – Graber Post Buildings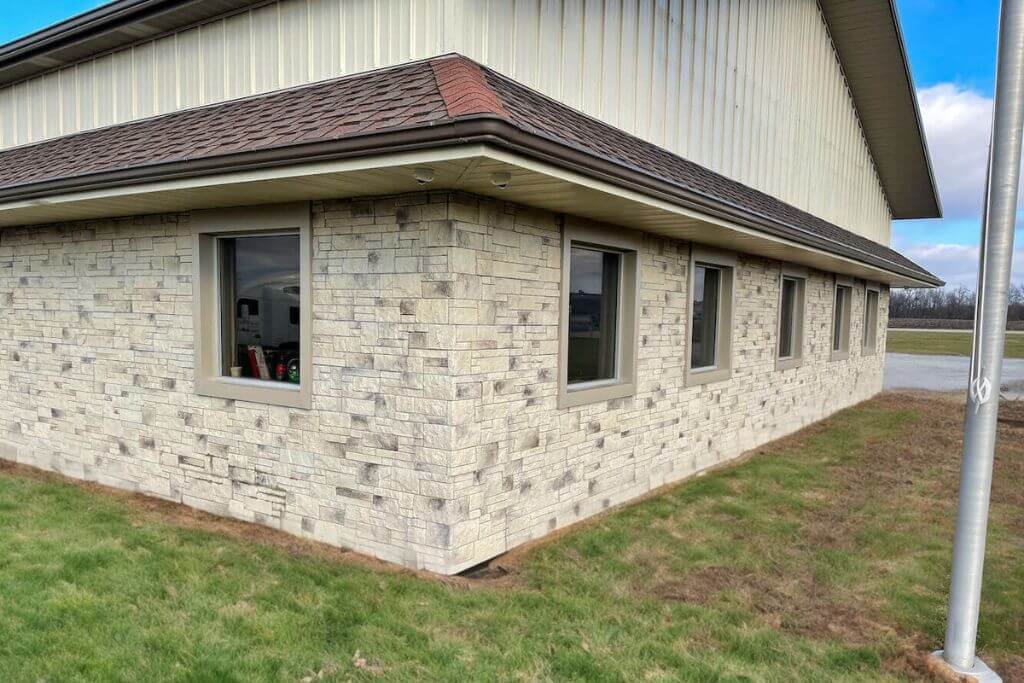 Want to leave a stone veneer review of your own? Click here or contact our team to share your feedback from working with our product(s)!
A Faux Stone Manufacture Who Cares About Quality
Whether you have a project in mind or need a little bit more inspiration from our gallery, know that we, as your faux stone manufacturer, will be here whenever you need us!
We invite you to experience the Affinity Stone difference for yourself. Shop now and let us help you bring your vision to life with the timeless beauty of stone, hassle-free installation, and the quality you need.
Your project deserves Affinity Stone. Find your nearest distributor now!
Share this post: