What is Faux Stone Veneer?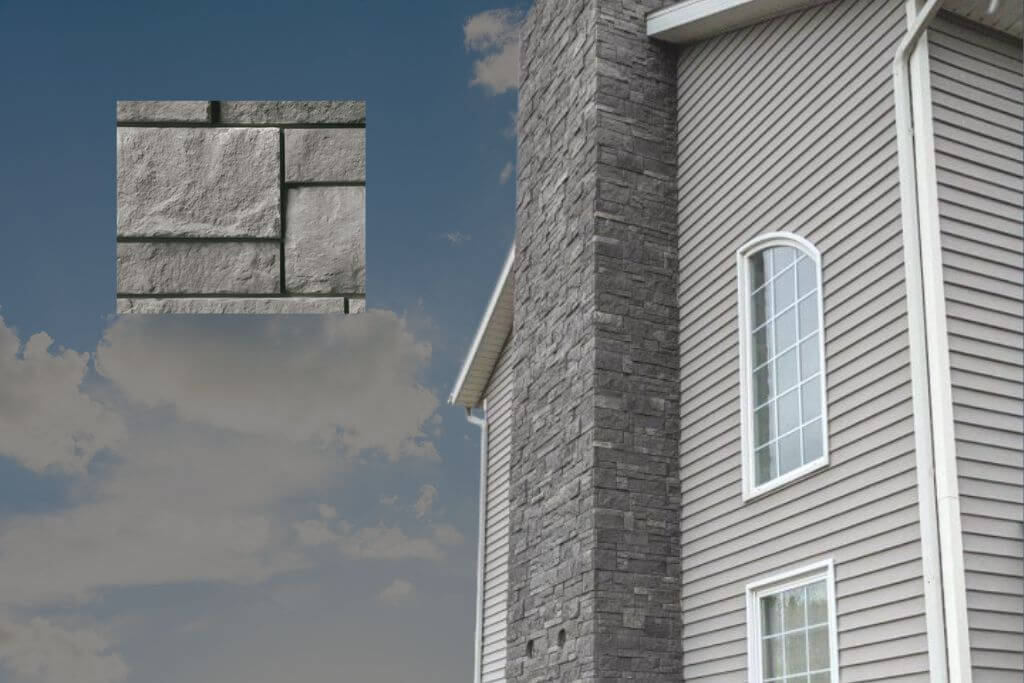 There are more ways to bring the luxurious look of stone to a home than ever before. From traditional masonry to modern manufactured stone, you have options. However, since it is fairly new there are still plenty of homeowners and professionals alike who wonder, "What is faux stone veneer?" Faux stone is the name for any manmade product that replicates the look of stone – and often comes with practical advantages comparatively.
At Affinity Stone, we are known for building a line of manufactured stone that looks beautiful and is super easy to install! While we don't often use the term faux stone veneer, our products definitely qualify. Learn more about the different types of faux stone and discover the Affinity difference!
Types of Artificial Stone
When people ask, "What is faux stone veneer?" they generally want to know how it's made, if it looks convincing, and the advantages it has over natural stone. Since there are numerous types of artificial stone, there are different answers. These are the most common materials that faux stone is made of:
Lightweight Colored Concrete – After careful consideration, we chose to make concrete the base of Affinity artificial stone. From both a visual and a textural standpoint, this looks the closest to natural stone. By building the panels out of colored concrete, we can create beautiful and consistent color hues that mirror (and even exceed) natural stone. Plus, the patterns of our artificial stone are hand designed to look as realistic as stone pieces you'd find from a quarry. In fact, it can be hard for even experienced contractors to tell this type of faux stone veneer from real stone! Plus, colored concrete is also lighter weight and easier to work with than real stone pieces.
Learn more about natural vs manufactured stone!
Polyurethane & Plastic – Both polyurethane and plastic are common choices for simulating stone, and they are both fairly similar materials. The main advantage of both of these materials is the huge range of color options – there are hundreds of different hues to choose from! Once again, both of these types of artificial stone are very lightweight and often easy to install, but there are some challenges with them. Firstly, these lightweight plastic materials don't look very much like stone up close and they certainly can't match the distinct texture of stone either. On top of that, the materials themselves are brittle and have been shown to crack and chip out in the elements – something that concrete and stone don't do!
Bottom line: While there are several answers to the question of, "What is faux stone made of?", the best artificial stone is almost always concrete. The look, the feel, and the advantages make concrete the only choice for luxury stone!
The Affinity Stone Difference
A superior product that you'll love for interior and exterior spaces has always been our guiding philosophy. The look, the advantages, and the ease of use make Affinity Stone a cut above the rest. Here's what contractors and homeowners appreciate about our lines of artificial stone:
The Look – From the natural yet exciting colors to the realistic patterns, the look of Affinity Stone simply can't be beat! We encourage you to check out our project gallery to see more.
The Durability – While many cheaper types of faux stone veneer will crack, blister, or become damaged, Affinity is guaranteed to last for 50+ years.
The Time Saving Convenience – Compared to traditional stone that requires mortar, our gorgeous panels take 80% less time to install. This is an essential benefit for professional and homeowners doing DIY projects!
Shop Our Faux Stone Veneer
We hope we answered your question, "What is faux stone veneer?" and gave you a fantastic choice to explore. Whether you're a professional looking for an amazing solution for your customers – or a homeowner ready to enhance your home – Affinity Stone is for you.
The first step to bring Affinity Stone to your project is to find it in a store near you. Enter your zip code here – and start shopping!
Share this post: