Pros & Cons of Exterior Column Wrap Types
Sometimes, breathing new life into your home's curb appeal is as simple as updating your porch pillar's appearance!
No matter the style of home you live in, vinyl, wood, and faux stone are some of the most popular and affordable pillar wrap options.
Discover the pros and cons of common exterior column wrap types, as well as inspiration for incorporating them into your own design in today's blog! However, if you want to get instant pricing on any of our stone column wrap kits or veneer panels, locate your nearest dealer now.
Popular Front Porch Post Wrap Materials
Whether you're a handy homeowner with a free afternoon, or you're a contractor looking for your next big thing, decorative column wraps are something almost anyone can install!
While your personal skill level, design style, and budget, will influence the type of exterior column wrap type you choose, we're here to help simplify the decision by providing the pros and cons of 3 common pillar wrap materials.
Vinyl Pillar Wraps
Like many other outdoor vinyl structures, this type of front porch wrap is known for being low-maintenance and high-style. While not as structurally dependable as other decorative column wraps, vinyl needs no staining or annual painting. Vinyl pillar wraps are often affordable. However, they may be susceptible to mold or bacteria growth if not properly installed!
✔️ PROS:
Low-maintenance
Affordable
Does not expand or morph with temperature changes
Many color, size & shape options
❌ CONS:
Susceptible to mold or bacteria growth
Cannot easily be repaired if it cracks or rots
Not as sturdy as other front porch post wrap materials
Stone Post Wraps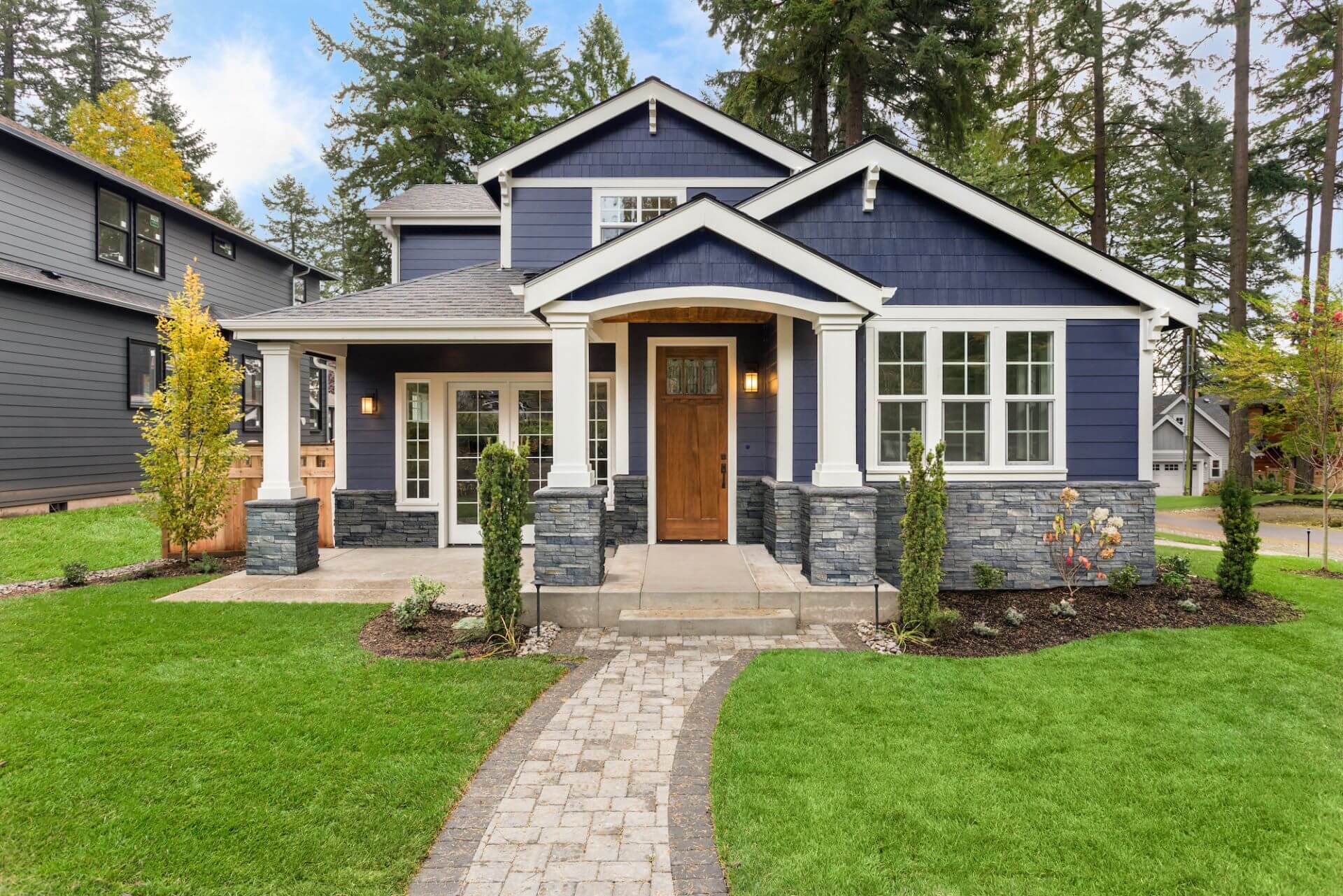 Faux stone post wraps are perhaps the most aesthetically pleasing porch upgrade you can make. While they often do hold a higher price tag, this type of decorative front porch post wrap is well worth the investment. Looks aside, stone exterior column wraps are extremely versatile and easy to install – check out these simple instructions for installing stone veneer column wraps!
✔️ PROS:
Easy to DIY installation
Unmatched visual appeal
Higher ROI on curb appeal
In-stock and available
❌ CONS:
More expensive
May require some installation tools
Only available as square column wrap shape
Wood Column Wraps
Wood is a classic choice for DIY home updates, including exterior column wraps! Because wood is typically inexpensive and able to be stained in any color, it is a very attractive option for homeowners desiring a specifically tailored look. However, a low cost porch pole wrap comes with a price of its own in terms of maintenance and durability.
✔️ PROS:
Low-cost
Available in a variety of wood types and stains
Easy to DIY
Achieves a rustic visual charm
❌ CONS:
Not weather or water resistant
Susceptible to insect infestations
Requires regular maintenance and staining
Can crack or warp easily in dry conditions
Trending Faux Stone Pillar Wrap Ideas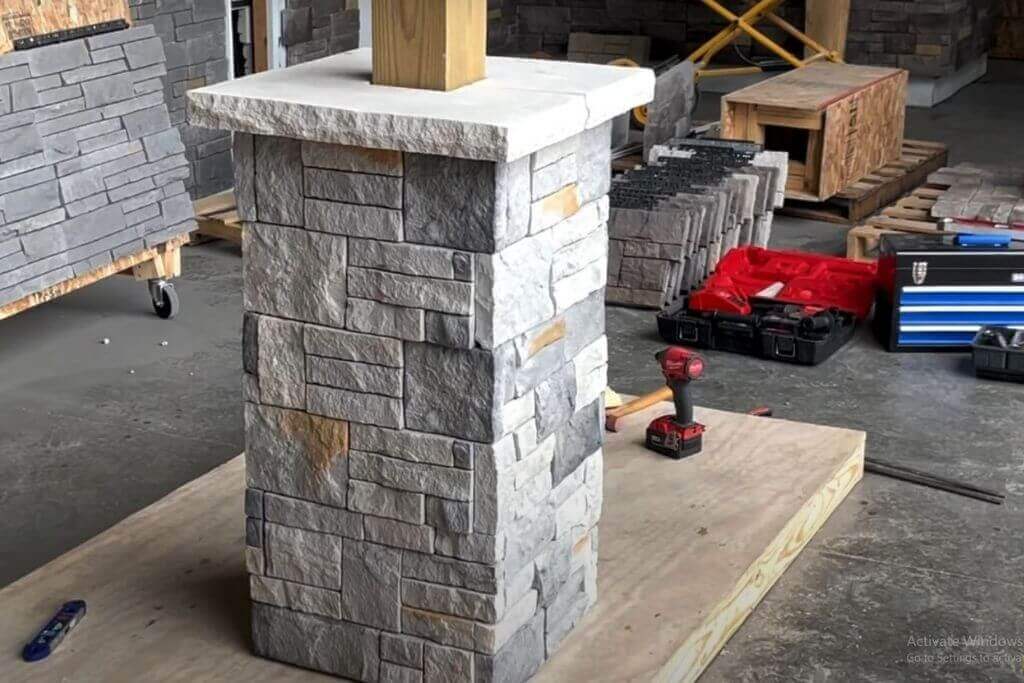 As a trusted name in the stone veneer industry, we may be biased by saying it's hard to find a better option than elegant faux stone porch pole wraps.
At Affinity Stone, we make high-quality stone veneer column wrap kits for both interior and exterior use. A few of the gorgeous ways our customers have incorporated stone decorative column wraps into their home's design include:
Full length front porch post wraps

Stone base column wraps
Interior pillar wraps in basements, entryways or dining rooms
And so many more!
See all the creative ways to incorporate square column wraps in your design by browsing through our online project gallery!
Easily Install Your Own Decorative Column Wraps from Affinity Stone
For a decorative column wrap you can count on, trust Affinity Stone's faux stone post wraps! From design inspiration to column building tutorials, we're with you every step of the way to ensure you get an end-result you LOVE.
There are many things to appreciate about our company, like the fact that we are based in and manufacture all of our products right here in the USA!
If you are unsure of what exterior column wrap type is best for you, or you would like more information about Affinity Stone, please contact us today. When you're ready to find a dealer near you, enter your zip code here!
Share this post: