How Long Does Stone Veneer Last?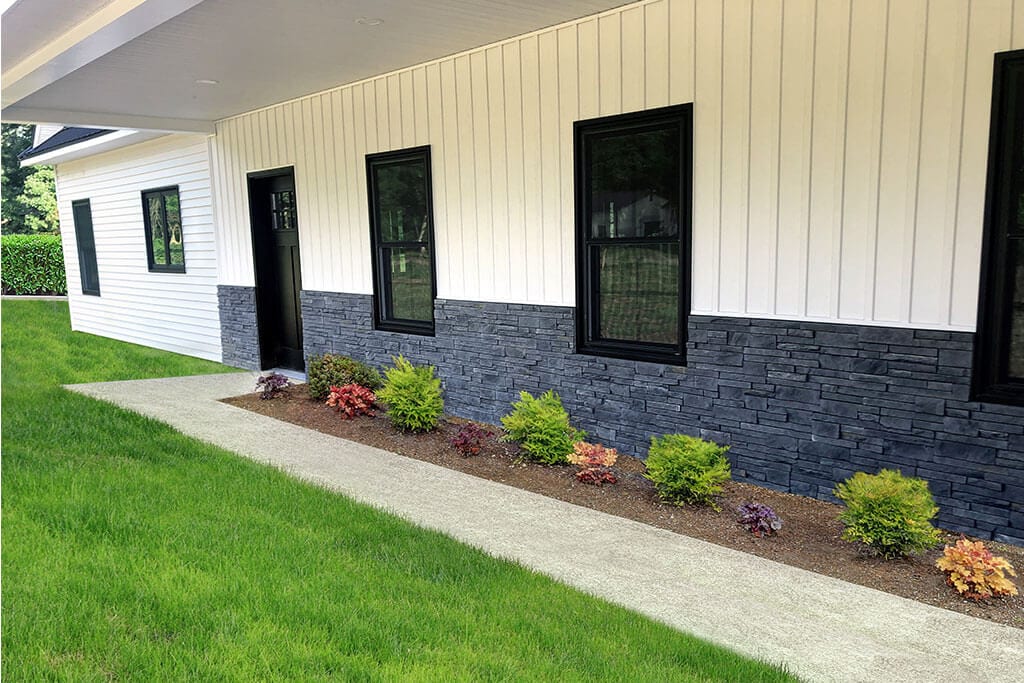 There's no doubt that deluxe stone veneer looks absolutely gorgeous — and you want to bring it home. However, before you pull the trigger on purchasing this top-trending home upgrade, it only makes sense to do your research! One of the main questions we hear from customers is, "How long does stone veneer last?" We're happy to say that Affinity Stone veneer panels will easily last 50+ years — and we back up that guarantee with a 50-year manufacturer warranty!
At Affinity Stone, we craft a deluxe line of manufactured stone siding and matching stone veneer column kits. Not only do we strive to create eye-catching products that enhance the look of your home, but we are equally committed to building durable products that look gorgeous for decades. Learn more about how we answer the question, "How long does stone veneer last?" — and see what sets our product apart!
How Long Does Manufactured Stone Siding Last + Other Answers
Knowing how long manufactured stone siding lasts is something that matters to both homeowners and contractors shopping for materials. You can expect our high-quality manufactured stone panels to last for 50 years at a minimum, but they'll likely last several decades longer!
When considering the lifespan of manufactured stone, we often like to say that it will easily outlast your roof's asphalt shingles and probably even be around longer than the vinyl siding it sits next to. On top of that, very little maintenance is needed to ensure that it performs and looks as good as the day it was installed. While sealing is an option, it is not needed to prevent moisture infiltration and to protect the product. And if you do need to clean the veneer to get rid of dirt, all you need is a soft bristle brush and a mild detergent.
While our panels are very strong, there are a few things that can damage them that you need to keep in mind. Firstly, never power wash your stone veneer siding. Not only is this level of power unnecessary to get it fully clean, but the pressure can peel the face of the stone off. In addition, a constantly flowing stream of water (such as from a downspout) will erode a path through the stone and strip away the color.
Speaking of colors, see the most popular stone veneer colors — and find your favorite!
The Smart Benefits of Our Stone Veneer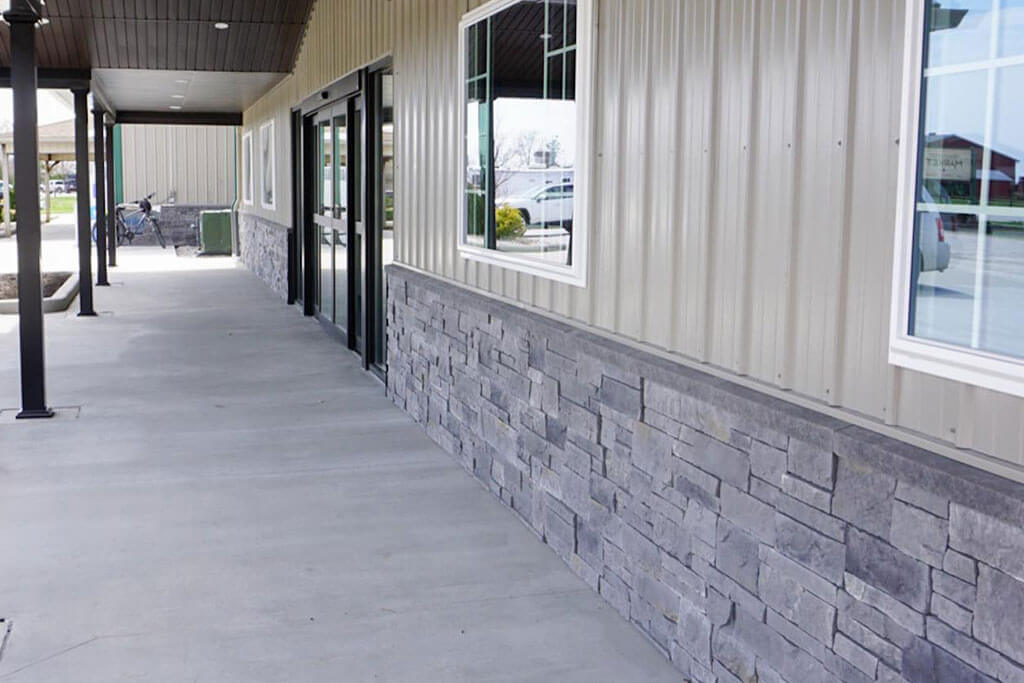 While our stone veneer siding lasts 50+ years and looks incredible — the installation takes mere hours. Compared to traditional stone panels, our product takes approximately 80% less time to fully install on your home. This is great news for enterprising DIYers and busy contractors alike. In almost every case, you can start and finish installing your Affinity Stone veneer in a single day!
This time savings comes from our innovative tongue and groove construction that lets the panels snap together — and from the screw-on installation. Not only is this method more time-efficient, but it provides the popular dry-stack style without having to worry about panels ever popping off.
These are just a few of the reasons that people say we build the best stone veneer!
In addition to building beautiful and durable stone veneer panels, we also bring the Affinity advantages to column wrapping as well. Our new column kits once again drastically reduce your install time — and are built with the same long-lasting quality!
See how easy it is to install our stone column wraps!
Stone Veneer that Lasts 50+ Years
Whenever we're asked, "How long does stone veneer last?", we can proudly say that our deluxe pieces easily last 50 years — and we have the warranty to prove it. If you're ready to buy, we're here to help.
The first step is to find your nearest store that sells Affinity Stone. Simply enter your zip code right here and start shopping. However, if you don't see a store near you yet, you're not out of luck. Just use the form at the bottom of this page to get in contact with our team!
Share this post: