Home Exterior Trend: Rock Post Wrap
If you have a porch, you have the chance to enhance your home with one of the trendiest x-factors. Rock post wraps transform ordinary porch posts, while creating a one-of-a-kind curb appeal. These manufactured stone wraps attach around the base of a porch post to make it appear as if it is built on a stone base.
At Affinity Stone, we build a range of gorgeous manufactured stone products that look amazing for interior and exterior designs. We're one of the few companies that specializes in these rock or stone column wraps that are becoming more popular than ever. Discover the advantages of these column wraps and find them in a store near you!
The Best Way to Achieve the Stone Pillar Look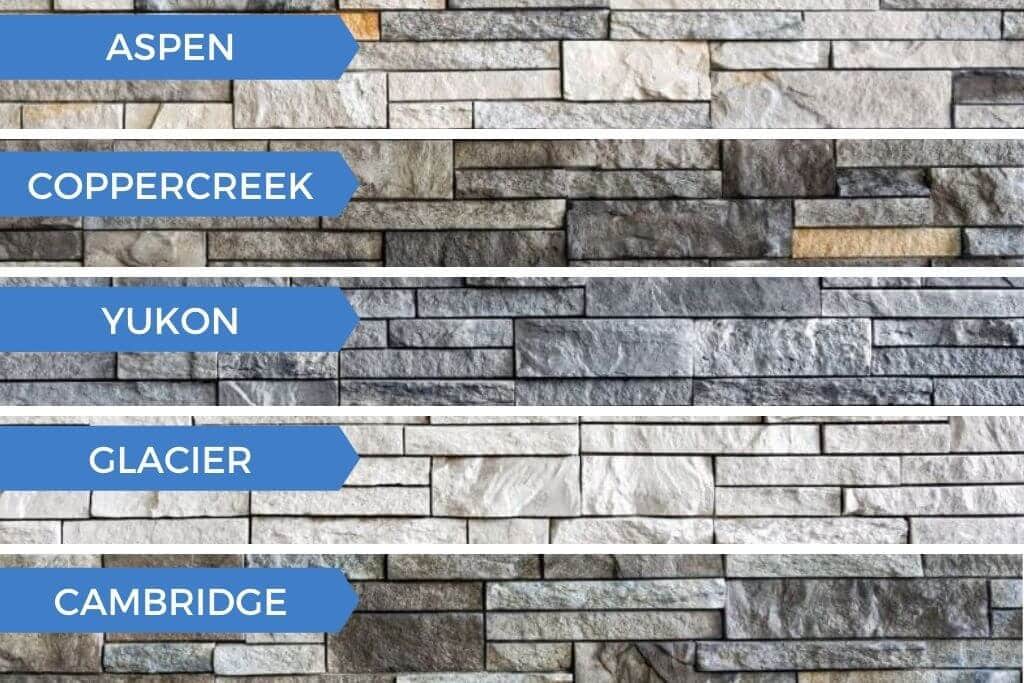 The traditional way for homes to have a stone pillar look is to build the masonry fixtures into the porch or space from the beginning. However, that often isn't an option (especially during a renovation), so most modern contractors choose to wrap the columns instead. If done right, this can be effective and gorgeous! Since Affinity Stone is all about delivering solutions to hardworking contractors while creating designs homeowners love, we have a line of columns that create the illusion of a partial stone pillar.
Here's what makes Affinity Stone column kits the best way to achieve this beautiful style:
Time-Saving – Wrapping a porch post without one of our kits takes hours. When using one of our rock post wraps, you can wrap a single column in around 30 minutes. For busy contractors, time is money – and our product is designed to save you both!
Easy Install – The reason that our rock post wrap kits are so quick to install is because they don't include many of the difficult steps used in traditional post wrapping. You never need to worry about cutting or grinding individuals stone – all you need to do is fit the pieces together around the post and attach the cap! See a video of the install process.
Affordable – When it comes to achieving the style of a partial stone pillar, there likely is no more affordable way to do it. Our prices for manufactured stones are very affordable, especially when compared to the price of buying stone and hiring a mason.
Gorgeous Style – While this is certainly the smartest and most practical way to have the look of stone pillars on the exterior of your house, the effect is undoubtedly gorgeous. Firstly, our kits come with a wide range of eye-catching colors and different textures to match your personal style. On top of that, our rock column wraps have an ultra-neat factory cut edge. This can be an improvement as sometimes hand-cut stones look a little less precise and less attractive.
All About Affinity Stone
While rock column wraps may be the product we're putting into focus here, we're first and foremost known for our line of manufactured stone panels. These pieces of manufactured stone are a smart and stunning solution for bringing stone elegance anywhere. Whether you want to accessorize an interior space or add excitement to your exterior, our manufactured stone veneer is perfect for the job. Just like our rock post wraps, our stone siding is affordable, easy to install, and comes in a variety of colors and textures!
Shop Rock Post Wraps Here
Do you want to see how amazing a luxury rock post wrap can look? Enter your zip code here to find out if there is an Affinity Stone partner nearby. They will demonstrate how easy it is to install our product line and show off everything that's available!
However, if no one has partnered up with Affinity Stone yet for your area, we still want to work with you. Please fill out our contact form at the bottom of this webpage to work directly with our team!
Share this post: